The Ultimate Results-Producing Partnership
Two brilliant minds — Dr. Jim Stoppani and Milos Sarcev — are teaming up to revolutionize around-workout supplementation.
What do you get when you combine Dr. Jim Stoppani's award-winning pre- and post-workout formulas with one of the brightest minds in pro bodybuilding history?
Answer: An approach to peri-workout supplementation that will help you get the most out of every training session to build dense muscle tissue and send your performance (read: PRs) through the roof.
When we say one of the brightest minds, we mean that literally. It's his nickname: Milos "The Mind" Sarcev. Aside from being known as one of the elite professional bodybuilders of the 1990s and early 2000s, Sarcev is a world-renowned trainer and nutrition and supplement guru who's worked with dozens of championship physique athletes over the last 20+ years.
When Sarcev first became aware of the JYM System (Pre JYM, Post JYM, Pro JYM), he knew it was something special — not only because it was formulated by a man he'd long respected (Dr. Stoppani), but also because the ingredients and dosages were ones that he'd seen work wonders for his professional athletes in the gym.
Sarcev is particularly fond of using Pre JYM X in combination with Post JYM Fast Carb (dextrose) to drive the greatest pumps and energy boost possible during workouts for the best muscle-building results.
In the above video, Sarcev explains why he's so honored to team with Dr. Stoppani on the JYM Supplement Science product line and where the partnership could go in the future.
The Ultimate Performance Pre-Workout.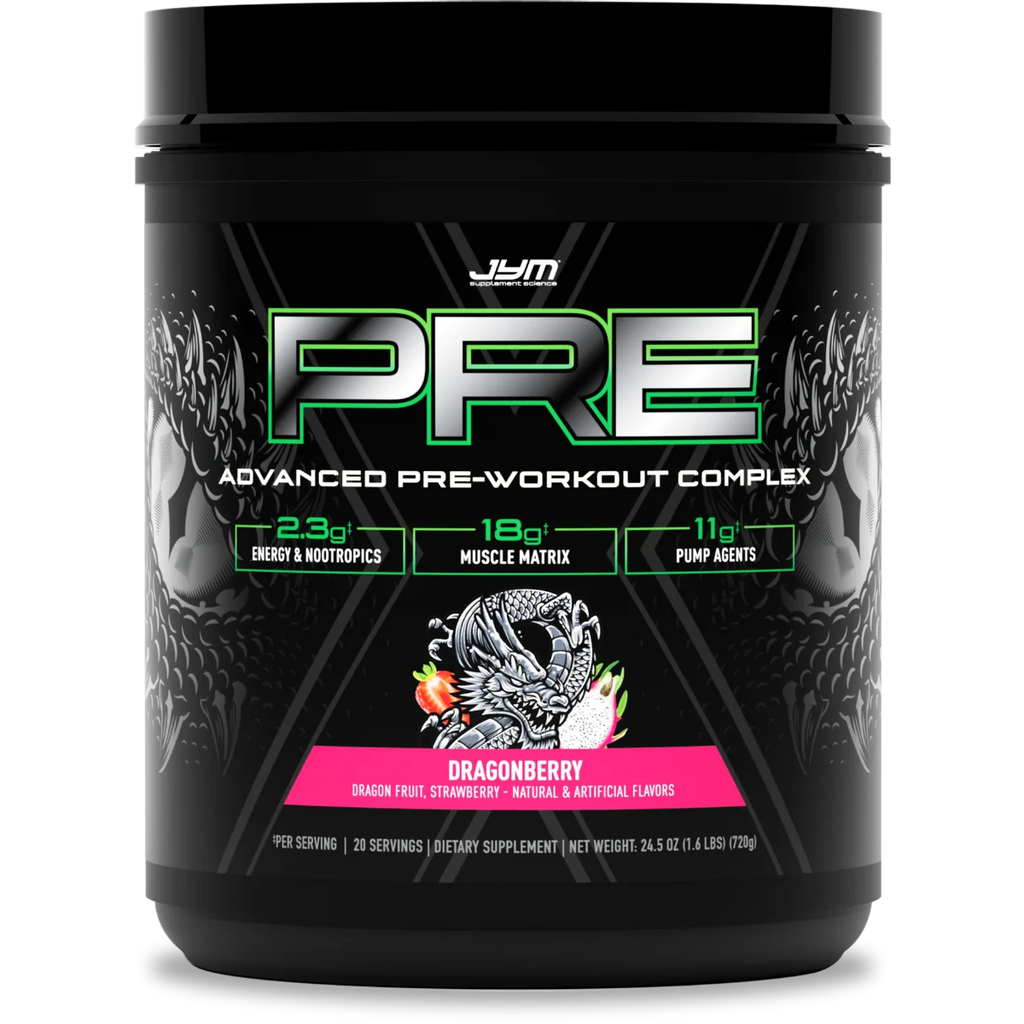 Pre JYM X - Dragonberry
Buy Now