S'mores Protein Baked Oats
No campfire? No problem! All you need to make an amazing batch of s'mores is your kitchen oven.
---
These s'mores are different than the ones you ate as a kid — higher in protein and more macronutrient-friendly, allowing this treat to fit into a healthy lifestyle and help you build more muscle. The secret ingredient here is actually no secret at all: S'mores Pro JYM, which has been a JYM Army favorite for years.
So, fire up your oven this evening and enjoy the gooey marshmallows and chocolate, crunchy graham crackers, and added high-quality protein from Pro JYM.
Ingredients
2 cups (160g) oats (quick or old-fashioned)
2 scoops (78g) S'mores Pro JYM
2 whole eggs
¾ cup (180mL) milk (any type of milk)
3 tbsp (45g) chocolate chips
⅓ cup crushed graham crackers
1 cup mini marshmallows (for topping)
Instructions
Preheat oven to 350F.
Add oats, Pro JYM, chocolate chips, and graham crackers to a large bowl. Mix until combined. Add eggs and milk. Mix again until a smooth batter is formed.
Spread batter into a loaf dish or pan. Bake at 350F for about 20-25 minutes. Once cooked, add marshmallows to the top and broil on high for 3-4 minutes (until golden brown).
Let cool, then cut into 8 squares and enjoy!
Yield: 8 squares.
Nutrition (per square): 180 calories, 11 protein, 24 carbs, 5 fat.
Protein is good...blends are better. Get Pro JYM S'mores and demand the best from your protein powder.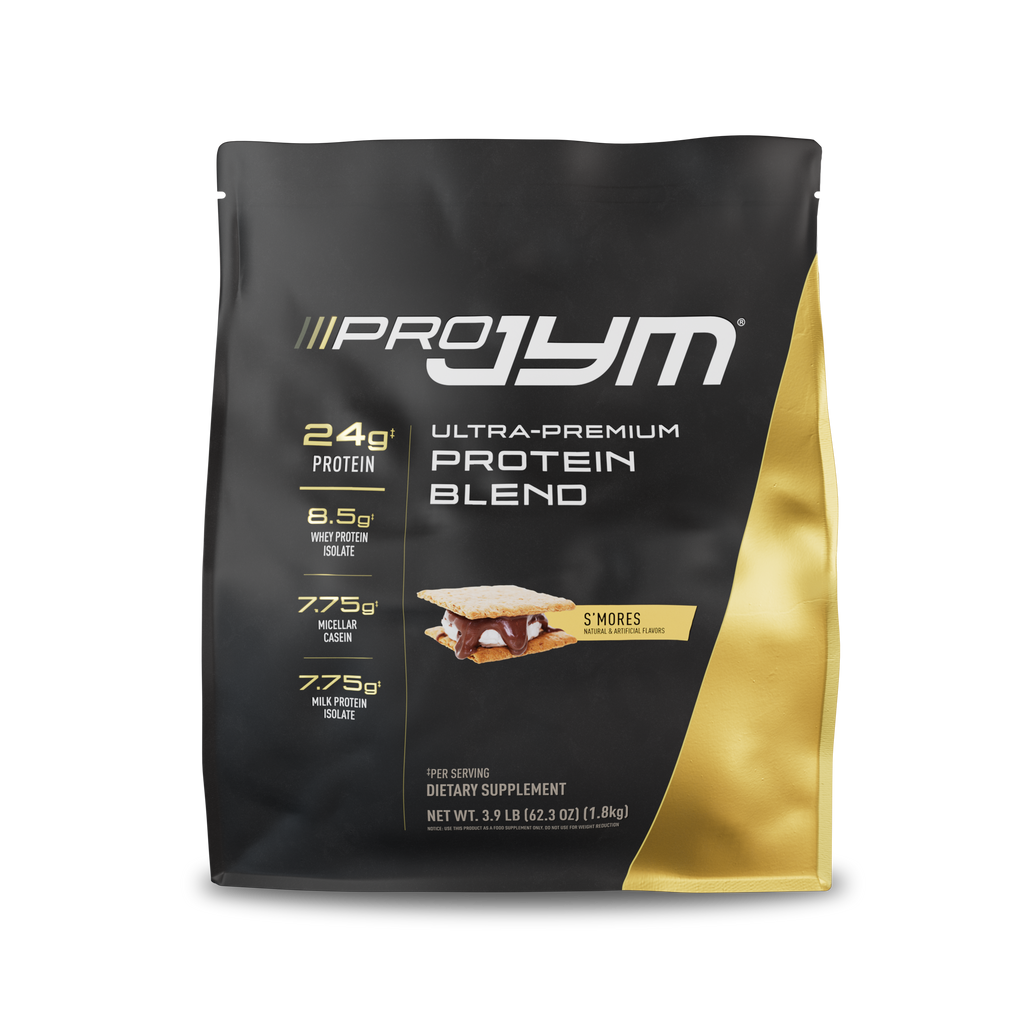 Pro JYM 45 Servings - S'mores
Buy Now