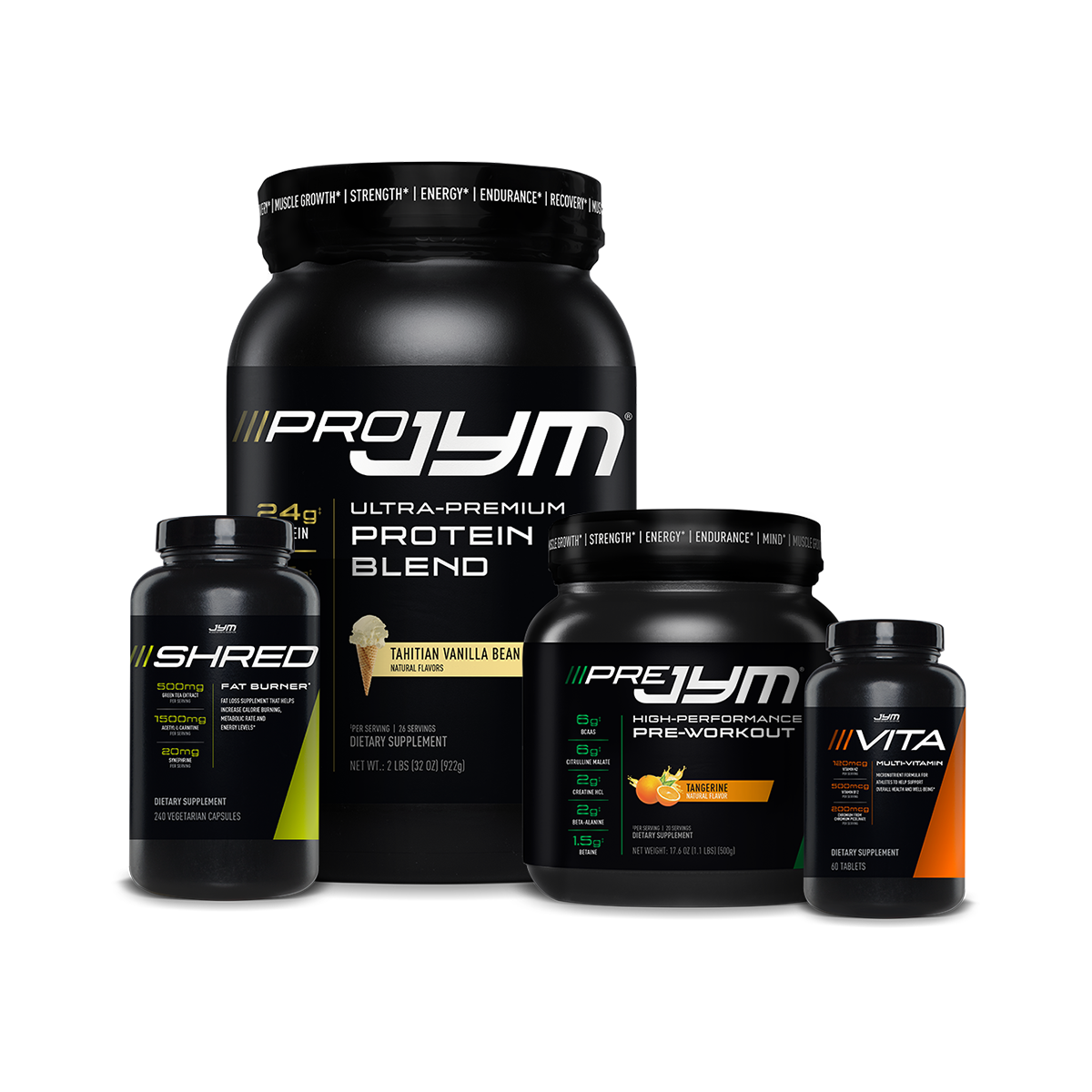 Shred JYM, Pro JYM Protein Powder 2lbs, Pre JYM 20 Servings, Vita JYM
This elite stack delivers precise amounts of specific amino acids, proven performance boosters, and high-quality whole proteins. Collectively, these four powerful purpose-driven formulas remove the guesswork and function synergistically to help you achieve your greatest gains ever.
• Daily Multivitamin Tablet Engineered to Support Performance*
• Pre-Workout Powder Powerhouse Packed with Lab and Gym Tested Ingredients to Support Improved Workouts**
• 24g of Pure, Quality Protein in Every Scoop with No Added Amino Acids or Filler Nutrients.
• A Fully Loaded Fat-Loss Weapon Built with Six Synergistic Ingredients*
*These statements have not been evaluated by the Food and Drug Administration. This product is not intended to diagnose, treat, cure, or prevent any disease.
©2022 JYM Supplement Science. All rights reserved. JYM® and JYM Supplement Science® are registered trademarks of PHD Fitness, LLC.
Always consult with a qualified healthcare professional prior to beginning any diet or exercise program or taking any dietary supplement. The content on this website is for informational and educational purposes only and is not intended as medical advice or to replace a relationship with a qualified healthcare professional.