Peanut Butter 'N Jelly Pro JYM Oats
A classic combination with an added boost of high-quality protein.
  By Dr. Jim Stoppani
---
If you loved PB&J sandwiches as a kid, you're going to love this grown-up version to start your day. The oats take the place of the bread, while the peanut butter and your favorite jelly or jam stay the same. To bump up the protein, I included Vanilla Peanut Butter Swirl Pro JYM – one of my favorite JYM flavors ever.
I prefer to use chunky peanut butter for the texture it adds to the oats, but feel free to use smooth peanut better if that's your jam. I also typically use boysenberry jelly, but again, if you like grape, strawberry, jelly, jam, or perseveres, use that.
Either way, you'll be craving those oats so much that you'll look forward to waking up in the morning just to enjoy this treat!
Ingredients
1 scoop Vanilla Peanut Butter Swirl Pro JYM
1 cup water
1/2 cup of raw oats
1 Tbsp brown or white sugar
1 Tbsp peanut butter
1 Tbsp jelly
dash of salt
Instructions
Add salt to water in a pot and bring to a boil.
Add oats and reduce the heat to low.
Once the oats have reached your desired thickness, turn off the heat and add the Pro JYM, sugar, and peanut butter to the oats while still hot.
Thoroughly mix the Pro JYM, sugar, and PB into the oats, place oats in a bowl, and top with jelly.
Mix jelly into oats as you eat, and enjoy with your favorite protein source.
Nutrition: 490 Calories, 32 g protein, 60 g Carbs, 15.5 g fat, 5 g Fiber
Elevate your mornings and indulge in this irresistible flavor fusion.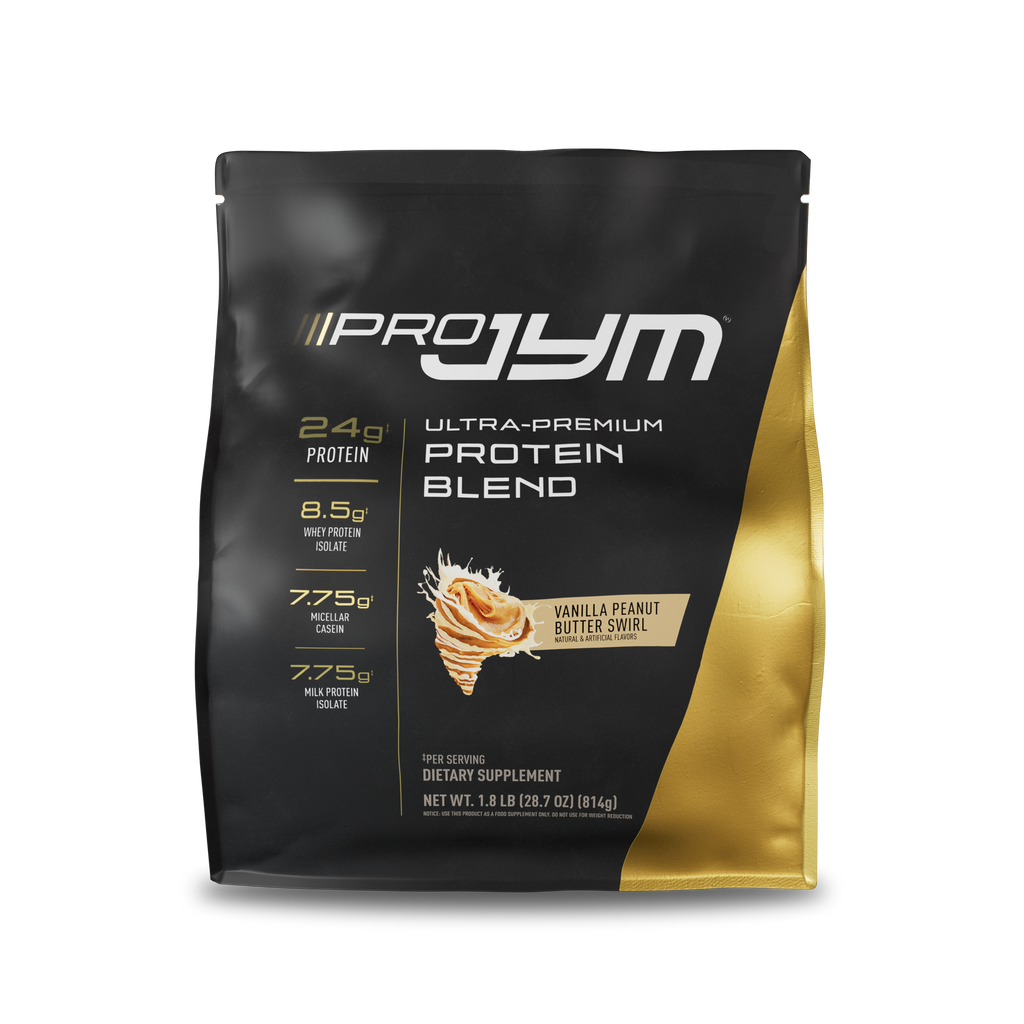 Pro JYM - Vanilla Peanut Butter Swirl
Buy Now